4 Bedroom, 2.5 Bath, large 1,800 SF home, newer build with 2 car garage, in good condition, needs some updating. Properties in area are selling quickly. Good Flip Opportunity!
VACANT -- CONTACT DAVE FOR ACCESS @ 602-809-6622
Click below to see More Photos
http://www.flippingaz.com/property.cfm?property_id=41997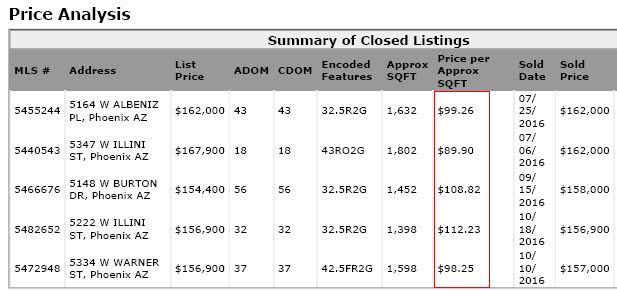 - All Prices based on cash sale with $3,500 non-refundable deposit to secure property.
- All properties offered are either owned /under contract and selling equitable interest or offered in conjunction with business associate.
- One or more of managing members are a licensed Real Estate Agent in the state of Arizona, see other important information on web site.
- Our investors may list in MLS for reduced fee once the house is ready for sale. If estimated values are provided, they are based on interpretation of MLS and Tax Data. We encourage each investor to conduct their own due diligence. Members of selling entity are not tax or financial advisers. You should consult with a certified financial and/or tax adviser on any investment you are considering.
1234458-phn
*
DISCLAIMER:
This information is deemed reliable but is not guaranteed.